Before the Seychelles were discovered in 1768, it was believed in the Maldives that there was a mythical coconut palm tree growing on the bottom of the ocean.
The reason for this belief was the giant sized coconut (40-50cm / 15-20") washing up on shore without a tree bearing similar fruits in sight. Common belief was that if there is no tree on land it grows on, it must be from a tree underneath the surface.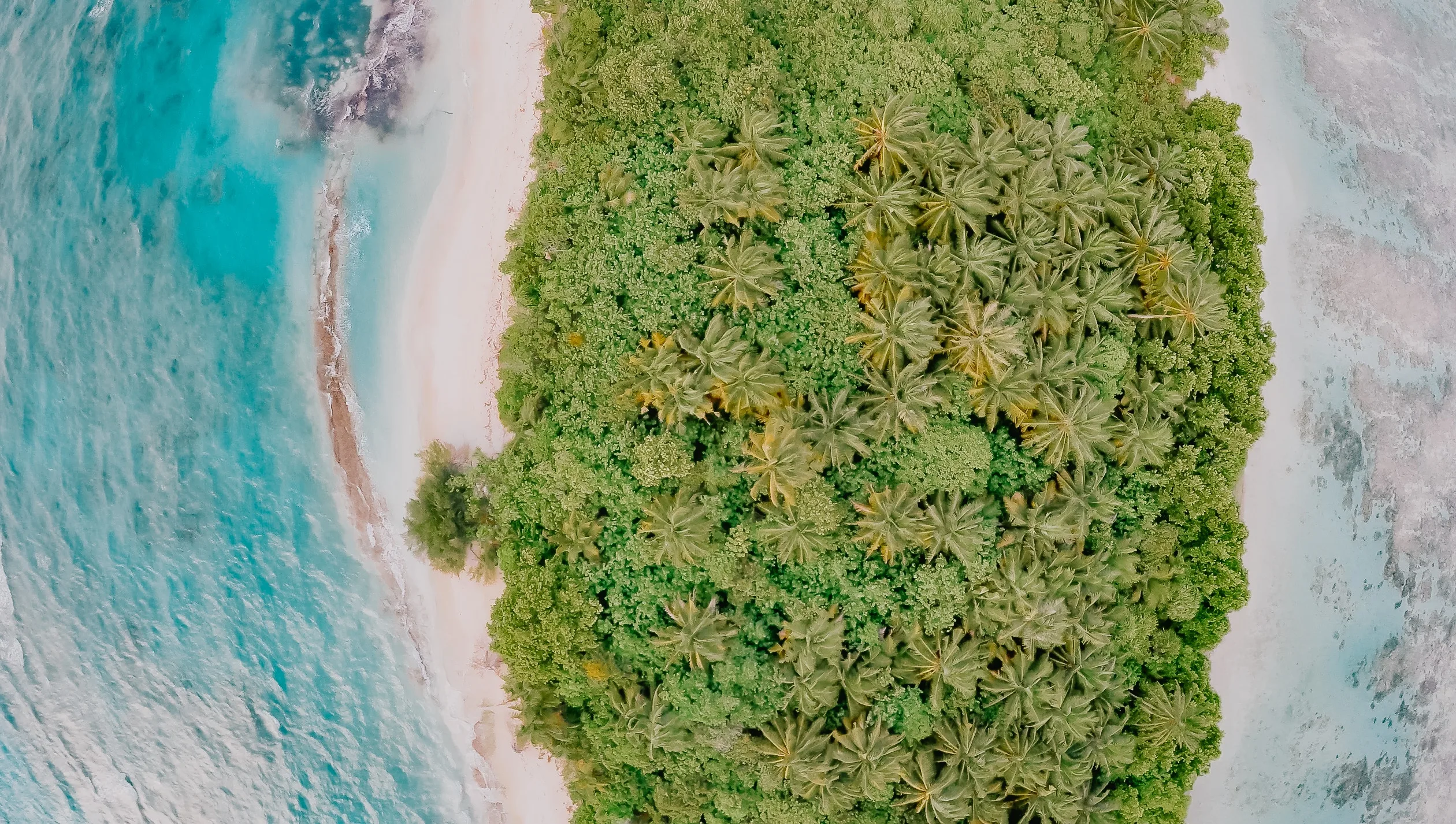 After the discovery and inhabitation of the Seychelles, the origin of the fruits became clear. After the germination process (the last phase of the coconut lifecycle: Mudhikaashi), the coconut shell is hollow and can float. For centuries the fallen germinated coconuts that ended up in the sea were carried eastwards by sea currents, drifting to the shores of the Maldives. Where they were valued as a medicinal item and important trade.
Even though the coconut palm and its fruits originate from the Seychelles, the scientific name Lodoicea maldivica was given due to its discovery in the Maldives.
The Lodoicea coconut palm (AKA Maldive coconut) produces the largest seed in the plant kingdom. A mature fruit (AKA Coco de mer, sea coconut, love nut, double coconut, coco fesse, Seychelles nut) can weigh up to 25 kilograms (55 pounds).
Nowadays the Lodoicea maldivica is an endangered and protected species. Unfortunately we do not see washed up 'Coco de mer' on our shores anymore.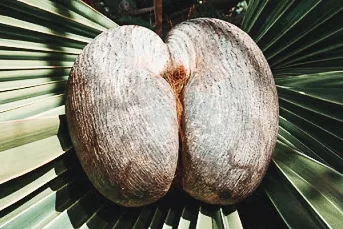 Find more articles related to this article below