Quality Without Compromise
Experience island life, plunge into the local culture and nature of the Maldives. Above all, let us exceed your expectations of a guest house stay at Bliss Dhigurah. Bliss is located on Dhigurah, rated as one of the most beautiful islands in the Maldives. We have long sandy beaches and oceans frequented by whale sharks all year round. Likewise, turtles and manta rays are no strangers to our shores.
Go on a culinary adventure after spending your day in the sun and sea. Be it a local dish or comfort food. Furthermore, unwind in the jacuzzi and enjoy smoothies and mocktails from our bar. Finally, use the free WiFi to keep your friends and family updated on your tropical escapades.
We have a total of 19 rooms, spread into 6 categories. From Compact Room recommended for single travelers, to Lofts, which are recommended for group of friends or families.
Hotel on a Local Island in the Maldives
Resorts have been around since the '70s, but only about a decade ago the local islands opened up for hotels. This allows us to provide the same amazing beaches and water related activities, yet for a fraction of the resort price!
Choose a stay at a hotel on a local island in the Maldives. At Bliss we provide an unforgettable and authentic experience. We focus on personal service and can arrange your transportation to- and from the island. Moreover, we offer meal plans, PADI scuba diving courses/dives, whale shark- and manta ray snorkel trips, fishing, a bikini beach, sandbank trips and much more.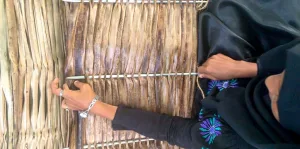 Other uses of the palm tree and coconuts: The coconut palm is perhaps known best for the coconut fruits it bears, but has a variety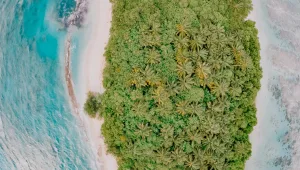 Before the Seychelles were discovered in 1768, it was believed in the Maldives that there was a mythical coconut palm tree growing on the bottom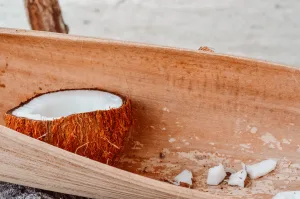 12 words for Coconut In Dhivehi (the local language of the Maldives) there is not one word for coconut, but 12 different names for the
Lovely People, Experiences & Adventures

We enjoyed our time at Bliss Dhigurah. Friendly staff and very clean, with the best food on the island. Great location near bikini beach with transportation to the long Beach... read more as well. Most beautiful blue water and plenty of sun

mariaclaudiaguerra


May 11, 2023

Lovely stay 🙂 - We spent 7 amazing days at Bliss and that was our first time in Maldives. The hotel is located next to the beach with a short walk to the... read more bikini beach, where you have plenty of space just for yourself and enjoying the amazing view at palms, sun and cristal clear water. The restaurant at hotel offered everything that you need, so, even that we are foodies, we had plenty of options to explore. Hotel also offers excursions, such as snorkeling safari, whale shark etc. and we warmly recommend those - they were well organized, boat and its crew was really nice and our experience more that I can express with words. At last, special review goes to the hotel's staff - they all were amazing, ready to assist you for every little request and question. Special thank to Ashan who made our room with such an attention and eye for details, and every return to it brought us a big smile and happy feeling (our bed set in a full holiday mood, towels in shape of animals, but very funny...). Overall, we felt like a part of the big family there, but still having all privacy that we needed! Therefore, we will for sure visit again.

tanjac996


April 17, 2023

PARADISE - We had an amazing time at this hotel.The staff could not do more for us.
They are such an amazing people,always smile at you and go extra mile for you.
... read more /> Natalia,the manager always checked on us,the girls at reception-Viktorija,Malaka and our star Chantal who took us for ocean trip are there for you to help and guide you through your stay.The kitchen staff-omg,what a lovely buch of people.The chef is THE MASTER at his jib,the food is delicious,no matter what you choose.
Room always clean and towels changed on daily basis.
We really had an AMAZING stay,it feel like home here.

densisl


February 24, 2023