Quality Without Compromise
Experience island life, plunge into the local culture and nature of the Maldives. Above all, let us exceed your expectations of a guest house stay at Bliss Dhigurah. Bliss is located on Dhigurah, rated as one of the most beautiful islands in the Maldives. We have long sandy beaches and oceans frequented by whale sharks all year round. Likewise, turtles and manta rays are no strangers to our shores.
Go on a culinary adventure after spending your day in the sun and sea. Be it a local dish or comfort food. Furthermore, unwind in the jacuzzi and enjoy smoothies and mocktails from our bar. Finally, use the free WiFi to keep your friends and family updated on your tropical escapades.
We have a total of 19 rooms, spread into 6 categories. From Compact Room recommended for single travelers, to Lofts, which are recommended for group of friends or families.
Hotel on a Local Island in the Maldives
Resorts have been around since the '70s, but only about a decade ago the local islands opened up for hotels. This allows us to provide the same amazing beaches and water related activities, yet for a fraction of the resort price!
Choose a stay at a hotel on a local island in the Maldives. At Bliss we provide an unforgettable and authentic experience. We focus on personal service and can arrange your transportation to- and from the island. Moreover, we offer meal plans, PADI scuba diving courses/dives, whale shark- and manta ray snorkel trips, fishing, a bikini beach, sandbank trips and much more.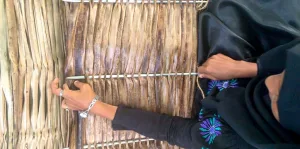 Other uses of the palm tree and coconuts: The coconut palm is perhaps known best for the coconut fruits it bears, but has a variety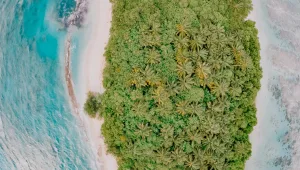 Before the Seychelles were discovered in 1768, it was believed in the Maldives that there was a mythical coconut palm tree growing on the bottom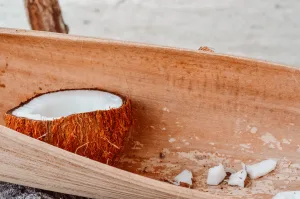 12 words for Coconut In Dhivehi (the local language of the Maldives) there is not one word for coconut, but 12 different names for the
Lovely People, Experiences & Adventures

Lovely stay - Lovely stay - I wanted to stay on an inhabited island (rather than a resort), and this island, and this hotel, was great for this. The rooms are... read more nice, if relatively simple; an excellent house reef is a short walk along the beach (steps from the hotel), and the staff is amazing, works really hard to make one's stay ideal. I recommend the excursions, too - decently priced and gives one great opportunities for sea inhabitants like mantas or whale sharks

Tyche75


April 17, 2023

Excellent experience at the Bliss Dhigurah! - I loved staying at the Bliss Dhigurah! At first I was a little apprehensive because it is not a fancy schmancy resort like those that exist on other islands,... read more but I settled in quickly and was very pleased by the accommodations, the staff, and of course, the beach! Please be prepared for no beach chairs or umbrellas (I was lucky to have found a hammock every day). There is a smattering of chairs along the beach but some look like they have been on the beach for decades. I had full board and was very pleased with the food at Hermits. I liked the fact that I didn't have to think about meals. There are a few restaurants around the hotel but everything is quite expensive (as it is the Maldives, where EVERYTHING is expensive). They also offer excellent daily excursions. I did the Snorkeling Safari and was very happy. Be prepared to swim a lot and potentially get sunburn on your bum! The communication with the hotel was excellent and I felt at ease with all the travel steps it would take to get to Dhigurah. The room was small but comfortable and had a little balcony to dry your towels and swimsuits. I would highly recommend staying at the Bliss Dhigurah and if I ever make it back to the Maldives in the future, would stay there again.

LindsayV857


April 24, 2023

Absolutely fantastic experience - It has a chill and cool vibe. We like it a lot! The staffs are exceptional! They are kind and friendly - we appreciated that they packed our breakfast every... read more day when we go on a tour (excursion). good offers of the activities and excursions and extremely nice tour guide:)

The staffs are always willing to help. We also enjoyed to chat with the staffs and chill out with them when they are off duty. Clean room with a large bottle of water everyday is a big plus!

I can only recommend to stay here:) would like to come back again!

Nomad342413


June 7, 2023